Aracely Orozco, RN, has dedicated her career to helping underserved populations.
"I've been with the County for 19 years and that's where I'm going to stay," says Orozco, who works at Harbor-UCLA Medical Center. "This population represents me when I was little. My mom had two young children and no insurance and had to navigate the system."
Orozco is enrolled in the UCLA School of Nursing's Master of Science in Nursing (MSN) program, in the Acute Care Clinical Nurse Specialist pathway. But she hesitated before applying due to the financial burden.
"I had the dream to pursue this program, but I had to stop and consider whether I could afford it and whether it would leave me in so much debt afterwards. Would it be worth everything I would have to go through financially?"
Orozco received three scholarships from the School of Nursing, based both on merit as well as financial need. But that wasn't enough to cover tuition, books and other expenses.
She applied for an Advanced Healthcare Practice Scholarship from the Department of Health Care Access and Information (HCAI). The state agency aims to expand equitable access to healthcare for all Californians, including ensuring that communities have culturally diverse and competent healthcare providers. It requires recipients to work in an underserved hospital for at least one year. The application process was simple and Orozco was already committed to working in such a setting.
She received the maximum scholarship amount, $25,000. That money will ease much of the stress she felt regarding school-related expenses.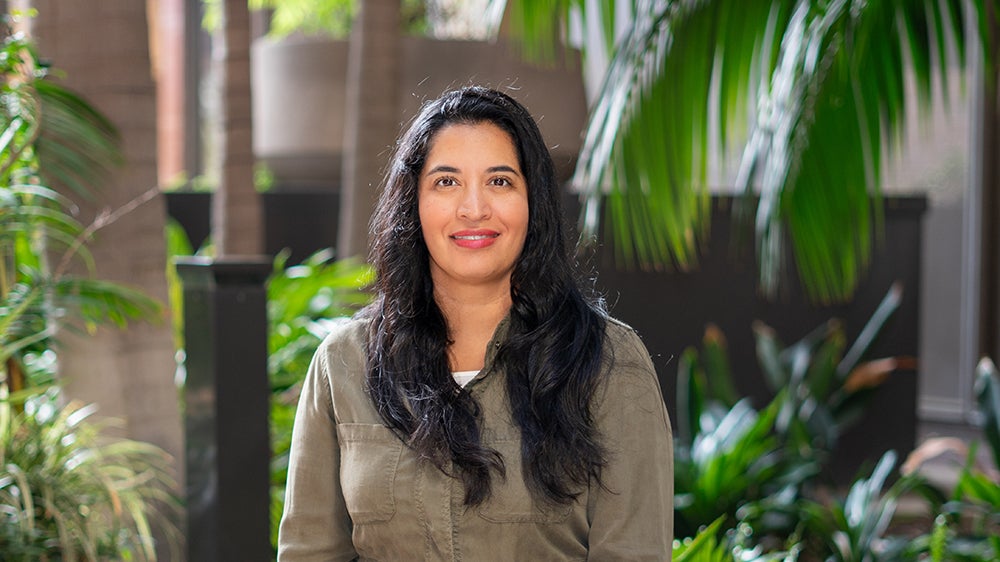 "It's not just tuition, but it's also books, which are expensive. It's the parking, which is over $100 per quarter. It's the gas, it's your lunch when you go to clinic or don't have access to a refrigerator. It's a lot of other things. This scholarship gives me peace of mind that when I finish school I'm not going into debt and my savings won't be completely wiped out," she says.
Director of Financial Aid Leonie Thomas notes the important role scholarships play in making education more affordable and accessible to a wider range of students. "While we are fortunate to have institutional funding courtesy of our generous donors and federal grants, external scholarships can help bridge the gap between a student's financial need and the resources available from the School of Nursing.  That extra aid can make attending school more affordable and reduce student reliance on loans."
The School of Nursing provides an extensive list of resources on the External Scholarships web page. It includes general scholarships, those for specific populations or specializations as well as scholarship search tools and guides. One resource is the UCLA Graduate Education Portal, which lists more than 600 scholarships, grants, fellowships, and postdoctoral awards.
Thomas mentioned that a work-study student helping her review and update the External Scholarships web information found one to apply to herself. She earned a $10,000 scholarship as a result. Also, two other School of Nursing students received scholarships from HCAI, the agency that awarded funds to Orozco.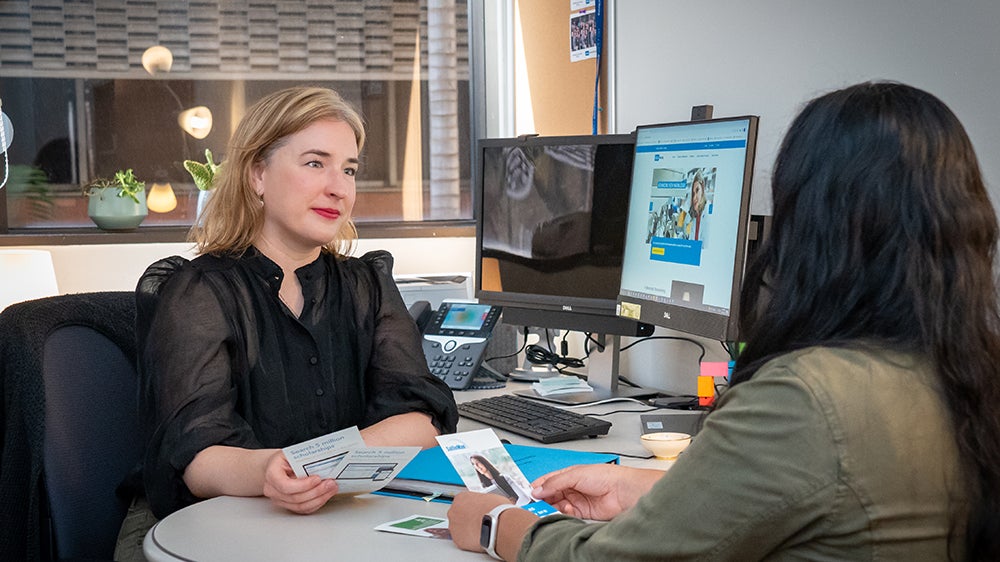 In addition to the financial benefits, external scholarships "can also recognize students' achievements and talents and create collaborative partnerships that benefit the community," says Thomas. "It can also lead to networking opportunities. When nursing students work with these organizations or donors, it creates a great professional development opportunity for them."
Orozco knew she wanted to be a nurse from a young age. But her parents didn't think it was possible. "I'm first generation. At that time, we didn't know anybody else who had gone to college. We had no examples of people who looked like me working in a position that required a college degree."
Fortunately, her high school's adult school offered a free program to train licensed vocational nurses. "I had been accepted to multiple Cal States, but I didn't have a way to pay for it. This program covered my tuition, uniform and books. That's how my journey in nursing started."
"It's a beautiful profession," she adds. "And it has so many opportunities to offer." Orozco has worked with spinal cord injury patients, in a medical-surgical unit and in recuperative care, which teaches homeless individuals how to care for themselves and minimize rehospitalizations. Currently, she works in the Emergency Department, which she says is her passion. 
"I was precepting with a nurse in the ER and she saw a person die. And as she left that room, another patient was about to give birth. So this nurse witnessed somebody being born and somebody dying the same day, moments apart. That's what you get to see in the world of nursing."
Orozco appreciates that the HCAI scholarship supported individuals like her, who have a passion for working with underserved populations. She feels grateful and fortunate to have received the scholarship and encourages others to consider applying. 
Thomas hopes Orozco's experience encourages other nursing students to seek and apply for external scholarships. "There are numerous funding opportunities available, and they can be more attainable than students might realize. That's why I encourage every student to actively explore and pursue these resources.