The U.S. Secretary of Veterans Affairs Denis McDonough met with UCLA School of Nursing students, veterans, faculty, and staff on Tuesday, May 2 to discuss nursing opportunities at VA and the challenges facing student-veterans and nurses. 
Before joining students for the round table discussion, Secretary McDonough was welcomed to UCLA by Chancellor Gene Block, Nursing Dean Lin Zhan, and Associate Dean for Research Holli DeVon. They spoke about several ongoing partnerships between UCLA and VA, as well as opportunities to deepen the relationship with the nearby VA Greater Los Angeles. 
Later, the Secretary was joined by more than a dozen students, faculty, and staff members at UCLA Nursing. The discussion, moderated by Doctor of Nursing Practice student Luigi Estrera, a U.S. Navy Veteran and former VA nurse, revolved around hiring opportunities and initiatives currently in place at VA.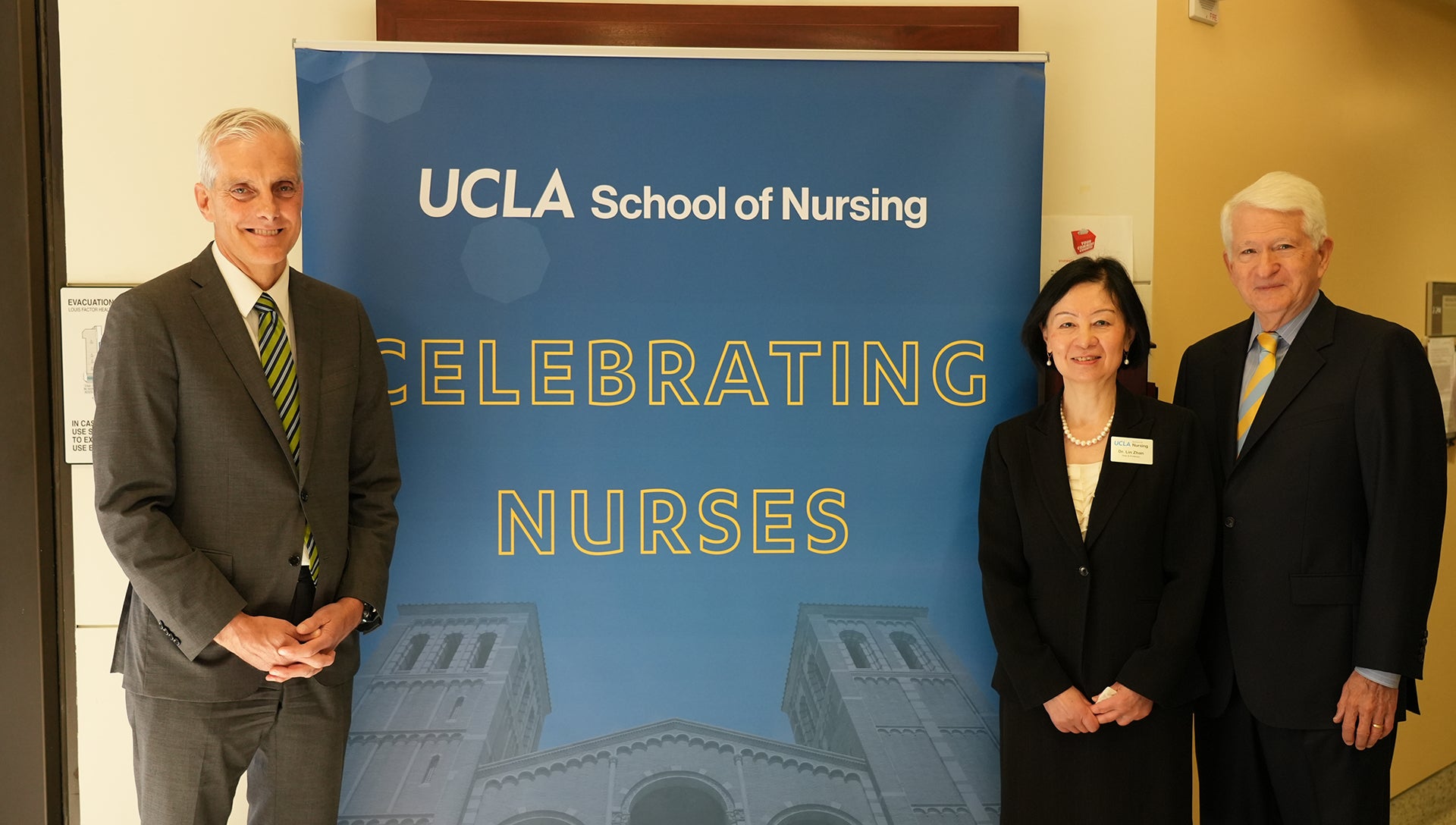 "Nursing is vitally important to the country and vitally important to humanity. I know, from my own life, the critical role that nurses play," said Secretary McDonough, speaking of his mother who was emergency room nurse. "I hope you will all think very hard about coming to join us at VA." 

VA is the single largest employer of nursing personnel in the nation, with more than 113,000 nurses. In 2022, nursing staff provided care to more than 6 million patients across the country. Under Secretary McDonough's leadership, VA has implemented several new initiatives to improve pay and benefits for nearly 10,000 VA nurses, while simultaneously working to reduce burnout. 
Through this visit, UCLA Nursing hopes to establish additional pipelines to place its world-class students in roles across the VA. 
"We are honored to have welcomed Secretary McDonough to UCLA and to our School of Nursing," said Dean Lin Zhan. "This was truly a once in a lifetime opportunity for our students to engage with someone at the highest levels of government. We hope this is only the beginning of continued partnerships and opportunities that will make a difference in the lives of veterans across the country."